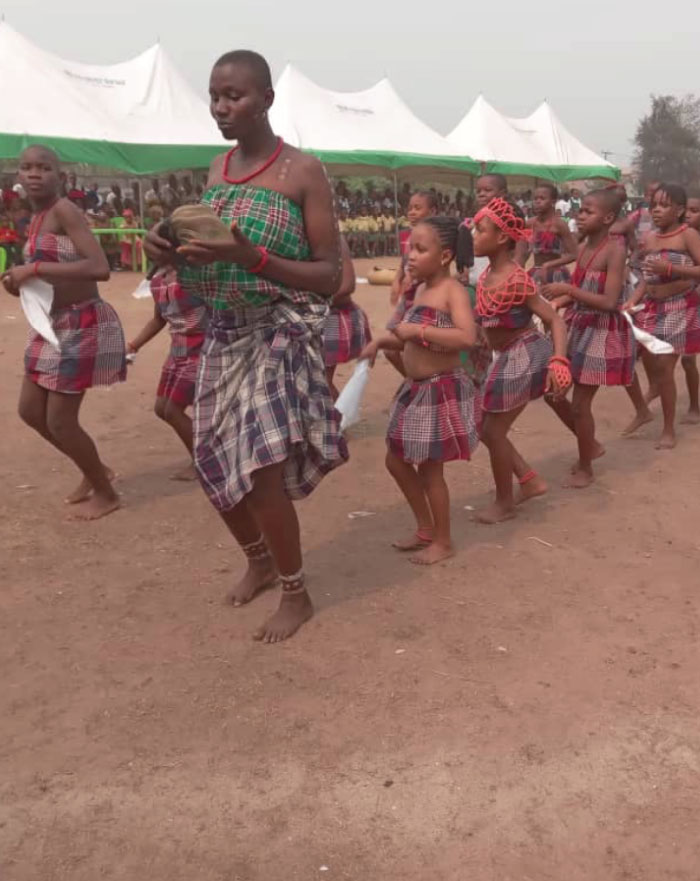 MEDICAL CENTRE
Introduction
The NINLAN medical centre was inherited from the defunct federal school of Arts and science (FSAS) in 1993. The medical centre is located in the present city campus of NINLAN that is housing the staff, students of NINLAN Demonstration Secondary School (NDSS) and the pupil of NINLAN Nursery and Primary school. The campus is located at New Umuahia road Ogbor-Hill Aba and it is popularly known and recognized in Aba metropolis as Federal school. It consisted of the Out Patient Department (OPD), Doctors consulting Room, Chief Nursing Officer's Office, one Sick Bay, Duty Room, a store and one toilet. It was catering for all students, staff and staff dependants. With the growing number of students there was need for expansion and renovation. In 2002/2003 the project was executed through ETF intervention. Nurses changing room, addition two sick bars, pharmacy room, bathroom and toilet were constructed. In effect the structure was completely renewed and renovated.
The clinic had eight nurses, eight attendants and a chief matron in charge. It also had a doctor and a pharmacy technician who was in charge of the pharmacy. The centre also had a visiting laboratory scientist who was in charge of laboratory investigation.
In 2007 the institute moved to the permanent sit. The clinic was divided into two. Some nurses and attendants remained in the city campus while others came to the main campus. Meanwhile, as a result of retirement and some other factors, some staff left and other new staff recruited. There are now five (5) nurses and one attendant in the main campus while four nurses and four attendants are in the city campus, but there is no doctor for now.
As a result of National Health Insurance Scheme (NHIS), the operational services of the clinic is now more focused on the students rather than staff, nevertheless, members of staff are also given attention in cases of emergency cases.
The main campus clinic is located in a temporary place inside the student hostel until the main medical centre is completed. It is operating in a four-room apartment with a small duty room, one doctor consulting room, one chief matron's office and two sick bays. There are also supportive services from nurses in the main campus to the city campus.