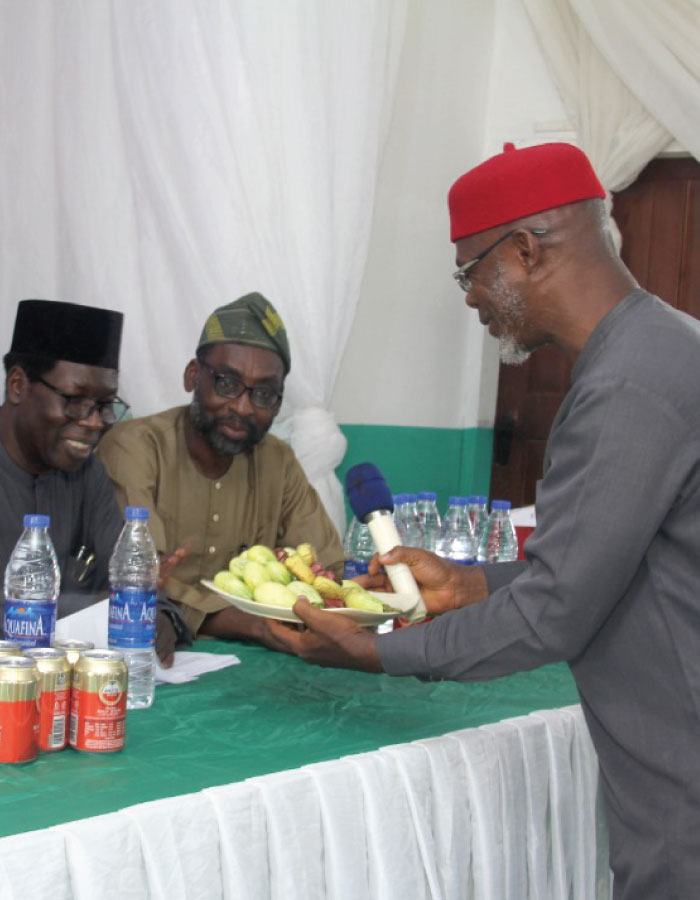 COMMUNICATION STUDIES DEPARTMENT
ABOUT THE DEPARTMENT
The fact that communication defines humans, and we are in the communication age, with communication ratings correlating with socio-cultural, economic, political and industrial development, compelled the urgent need to establish a DEPARTMENT OF COMMUNICATION STUDIES in NINLAN. The department provides a versatile communication programme that is amenable to interdisciplinary studies and collaborations with various Nigerian languages, disciplines and departments in the Institute and beyond. Each student of the Department is required to specialize in one Nigerian language and master basic aspects of Linguistics.
In its philosophical conceptualisation, the Communication Studies programme, which is a broad field of study, strong and more versatile programme in basic and applied communication studies intended to provide the student with the widest spectrum of knowledge possible within the duration of the respective programmes. 
As a result, the sub-degree and postgraduate programmes offer to expose students to the studies, which are used in the exchange of messages, ideas, attitudes or feelings such as the African communication systems, arts of journalism, online and multimedia journalism, film, theatre, radio traditional communication, advertising, public relations and business communication, mass media law and ethics, etc. This wide-ranging content enables the students to acquire knowledge and skills, which could be valuable in educational institutions, the media of mass communication (i.e. newspaper and magazine, book, radio, television, film and online), public relations and advertising rural information/extension services, business and
organizational communication and other related administrative and information management settings. In addition, the students are prepared to be knowledgeable in Nigerian languages. This broad content gives it an advantage over other direct mass communication programmes. 
The Department also offers research and development (R&D) consultancy and general public services in the areas mentioned above in collaboration with the Centre for Applied Communication (CAC).